Adolescent Safeguarding Handbook
Adolescent Safeguarding in London is a practice handbook for everyone who works to build safety with young Londoners facing different types of harm in their lives.
Project Goals
The handbook has been written with two audiences in mind:
Leaders collaborating within local safeguarding partnerships to promote safety, wellbeing, participation and life chances of children, young people, and young adults,
Professionals who work directly with young Londoners and their families across different sectors including education, health, housing, police, social care, voluntary, community and faith (VCFS), and youth justice.
What are the key themes?
This handbook:
recognises adolescence as a stage of development that begins around age ten and continues until at least the age of twenty-five,
is about responding harms wherever they happen, and about services working together across multi-agency partnerships and local area boundaries to build safety with young Londoners, their families, and communities,
makes the case for system leaders to collaborate in the design of holistic responses, and
promotes relationship-based, trauma-informed and restorative approaches to building safety and improving life chances.
How is the handbook structured?
The guidance begins with a glossary of terms, nine principles for adolescent safeguarding in London, and a framework for practice to support collaboration across sectors and disciplines.
Each of the five parts that follow may be useful at different times for different professionals, connected by the common aim of safeguarding young Londoners.
Part 1 reviews the national and regional policy for adolescent safeguarding
Part 2 is about understanding adolescence as a distinct stage of development
Part 3 provides a framework for developing an adolescent safeguarding strategy
Part 4 is focused on adolescent safeguarding practice
Part 5 provides models for reflection
References at the end of the handbook offer useful links for further reading
About the Author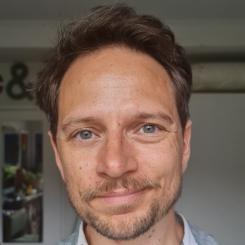 Colin Michel has worked in children and young people's services for 18 years as manager, facilitator, and consultant in the voluntary and public sectors. Colin has spent the last five years working alongside local partnerships to support their development of adolescent safeguarding strategies. In 2018, Colin edited Safeguarding Adolescents: A Practice Guide for Waltham Forest Safeguarding Children Partnership and has expanded and updated that work to create Adolescent Safeguarding in London on behalf of the London Adolescent Safeguarding Oversight Board.