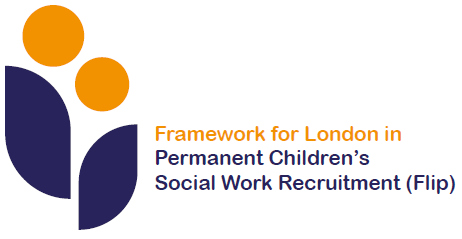 London Councils and the London Innovation & Improvement Alliance (LIIA) have worked with YPO, one of the largest public sector buying organisations in the UK, to launch a first-of-its-kind framework to increase children's social care workforce capacity.
The new regional framework – Framework for London in Permanent Children's Social Work Recruitment (FLiP) – aims to improve compliant access to permanent children's social workers for all London local authorities.
The framework provides authorities with a consistent route to 16 specialist children's social care service suppliers, including a range of national and local suppliers to support regional requirements.
FLiP has been created on behalf of the Association of Directors of Children's Services (ALDCS) following the implementation of the London Pledge. This has enabled closer and consistent engagement with the agency market to support improvements that respond to challenges the sector faces in recruiting and retaining permanent staff.
This framework guarantees uniformity in price structure, stable costs, a single point of contact for recruitment, and a standard of service through pre-agreed terms and conditions.
FLiP is valued at £20m and will provide both "full" and "reduced" service offerings for London local authorities.
Jonathan Williams, speaking on behalf of the Association of London Directors of Children's Services (ALDCS) pan-London Workforce Steering Group, added: "The recruitment and retention of children's social workers is an ongoing issue for the sector. London has continued to show innovation and collaboration in responding to this challenge together, including working in greater partnership with the provider market. The creation of this specialist framework is a direct result of these efforts and will undoubtedly make procurement processes and effective market engagement much smoother for all 33 of London's local authorities, enabling us to build our workforce capacity to enable even greater improvement of our services to London's children."
Agnieszka Gajli, Strategic Procurement Manager at YPO, said: "Through direct consultation with the market and stakeholders, we have created a collaborative solution to address the inconsistencies in access to specialist agencies, deliverability and pricing structure in London. This platform has been developed by London, for London and we look forward to seeing the positive changes it enables, helping local authorities in their delivery of service for children across London."